Red Crucible 2
Edit
Attack & Defend
| | | |
| --- | --- | --- |
| Teams | Vehicles | Respawns |
| ☑ | ☒ | ☒ |
Attack & Defend is one of the most tactical game modes in the game. it is similar to Demolitions, but with limited re-spawns. The goal is to protect or attack a truck with an object from another team. If you quire the box and take it back at your side, your team wins the match.
Defending Team
Edit
In defending team you must hide and defend the truck as much as you can. You'll need to hide in spots where you can view the truck easily. The most used hiding spot is the side of the truck and the airplane beside the truck. You must not let any attackers activate the bomb,once the bomb has been activated you are given 1 Minute (1:00) to defuse the bomb,once you or a team mate defuses the bomb your team wins.If you also kill all the attackers your team wins since their are no more attackers.
Attacking Team
Edit
In attacking team you must activate the bomb as fast as you can. You'll need to be quiet and fast to be able to activate the bomb without the defending team noticing. Once the defending team defuses the bomb your team looses. If your team killed all the defenders your team wins the match.
Normal Time Issued for Attack & Defend: 3 Minutes (3:00)
Most Common Map used for this Game Mode: Red Dawn and Frankfurt
Most preferred equipment: Assault and Sniper (Sometimes Support is preferred)
Red Crucible: Reloaded
Edit
| | | |
| --- | --- | --- |
| ┌ | | ┐ |
| | When attacking, plant the bomb to win the round. When defending, disarm the bomb to win. | |
| | -Red Crucible Reloaded and Red Crucible Fire Storm | |
| └ | | ┘ |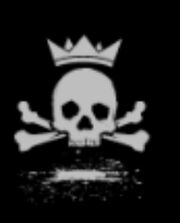 In Red Crucible: Reloaded (RCR) their are bomb plantations named Alpha and Bravo, the Alpha bomb is located underneath between the red and blue lobby while the Bravo bomb is located in the airplane of the red team. You only have 5 Minutes (5:00) to defend or attack the bomb. Once the bomb has been activated your team will be given 1 Minute (1:00) to disarm it, after disarming it the defending team wins. The activating time of the bombs are for 5 seconds (0:05) when the suit case opens and it's color is red it is activated but if it is closed it is not yet activated. If it explodes the defending team looses while the attacking team wins. The game-play is also the similar in Red Crucible: Fire Storm.
Tactics | Tips | Tricks
Edit
Here are different Tactics,tips and tricks used in this game mode...
Hide beside the airplane or bomb truck (RC:2)
Always walk quietly don't jump if not needed
Ad blocker interference detected!
Wikia is a free-to-use site that makes money from advertising. We have a modified experience for viewers using ad blockers

Wikia is not accessible if you've made further modifications. Remove the custom ad blocker rule(s) and the page will load as expected.